Posted on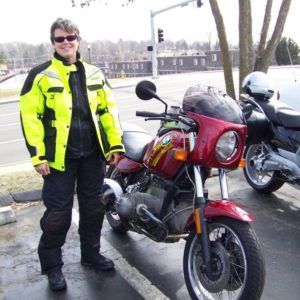 There was so much response to my plea for Gazette articles that there are too many of them to put here on the front page of our website. I am not slighting the Tech articles, but in this case it is fitting to leave them on the Tech page (and in Member Posts) because there is just the right number of them. Dave Anderson has a couple articles there about lights and a booming horn. Also, Bob Maples has thanked ride leaders and written a little bit about many club rides: picnic with Jim, Ironton, ice cream social and the pool party. I have left a couple of those under Member Posts.
You must read them! To find these goodies on our website, hover your cursor over the word "Gazette" in the upper blue menu, then click on either "Tech" or "Member Posts."
Also, if you one are of those who has figured out how to post a story and then see that it's missing, there is a reason. In order to have all the Gazette articles appear at the same time, I have scheduled publication for the day before the club meeting. I'm not sure I will continue doing this, so if you would like to see your articles published when you put them up, let me know and that will goad me in that direction.
Save
Save