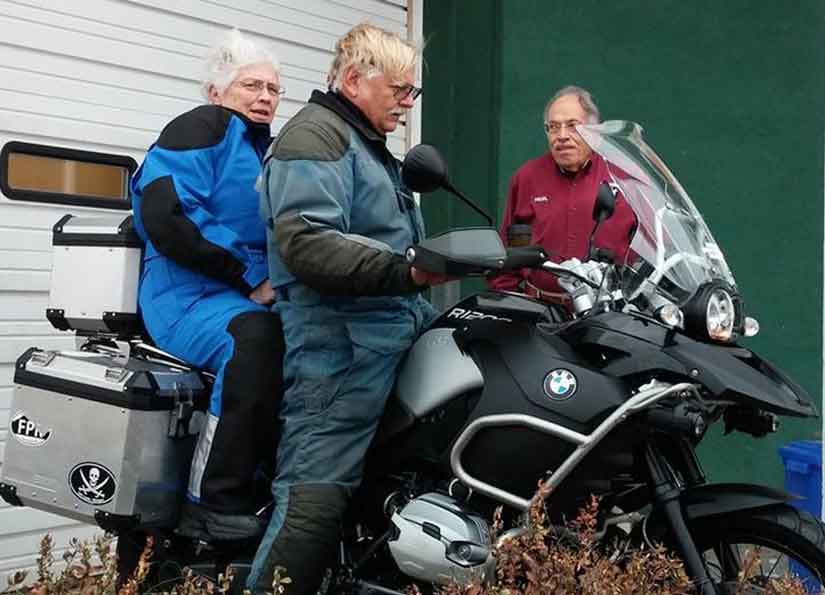 The greater St. Louis, Missouri metro area has a wonderful BMW motorcycle dealership supported by many enthusiastic BMW motorcycle riders locally and across the US.
Gateway BMW Motorcycles
A BMW motorcycle dealership serving the St. Louis metro with new and used BMW motorcycles, parts, accessories and gear since 2000.
Website: www.gatewaybmw.com
There are other BMW motorcycle-oriented businesses throughout the area that also specialize in repair and service of BMW motorcycles. The following list of links show these businesses many our our club members have used. The Gateway Riders does not officially endorse or recommend any motorcycle-related business. This list is simply a resource you may use for your own particular service-related motorcycle needs.
Dave Clark's Forever Endeavor Cycles
Your St. Louis Alternative Beemer Center and Ural Dealer
Website: www.abcbmw.com
F & M Motorcycle Refinishing
Get 'Yer Bike Painted!
Larry Floyd/Art Mester
Email: bmwmotorfloyd@att.net
Email: Webam@primary.net
Grass Roots BMW
Located in Cape Girardeau, Missouri
Website: grassrootsbmw.com
BMW Motorcycle Clubs
BMW Motorcycle Owners of America
The BMW Motorcycle Owners of America was formed in April of 1972 as an all volunteer organization. The BMW MOA maintains a national BMW motorcycle owners club with the goal to promote the camaraderie and friendship of individual members and BMW motorcycle clubs.
Website: https://www.bmwmoa.org/
Springfield BMW RoadRiders
A chartered member of the BMW MOA since October 1, 1971. The organization is committed to safety for riders as well as promoting safety awareness to others.
Website: http://www.motomo.org/
Kansas City BMW Motorcycle Club – kcbmwmc.com
Club Charter Number: 200
Established: 1975
Website: http://kcbmwmc.com
Email: bmwscooter@att.net
BMW RA (BMW Riders Association)
RA is a full member of the International Council of BMW Clubs based in Munich and is the second largest BMW motorcycle club in the world.
Website: www.bmwra.org
Iron Butt Association
The 50,000+ members of the Iron Butt Association are dedicated to safe, long-distance motorcycle riding.
Website: www.Ironbutt.com
Internet BMW Riders
The IBMWR has been around since 1992 and is made up of the IBMWR mail list (better known as "the big list" in BMW motorcycles circles). This online group is dedicated to the free exchange of information and ideas regarding BMW motorcycles.
Website: www.ibmwr.org